Alex is the founder and creative director of Lovers and DreamJams. Fascinated by collaboration in all its forms, he's been developing the collective model and methodology at Lovers with his comrades for four years, delivering diverse creative projects with the likes of Google, Greenpeace, Tate and the Museum of Sex in New York.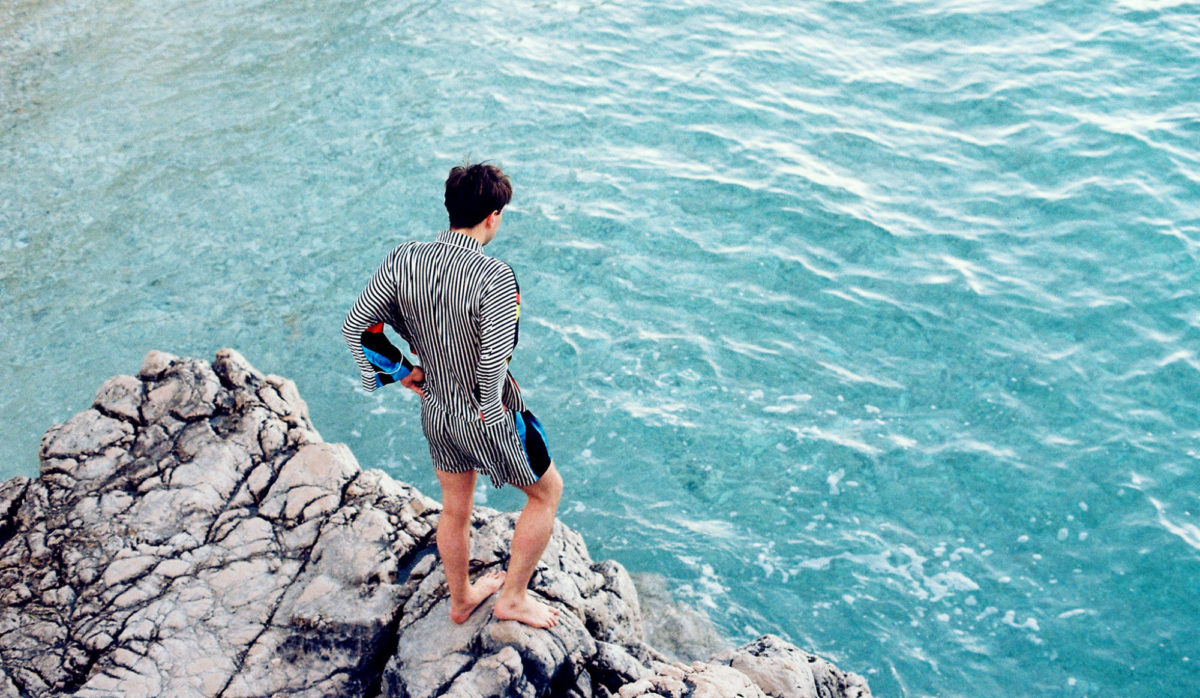 DJ: How did DreamJams start?
AO: Oddly enough, DreamJams came out of collecting images. A couple of years ago we were looking a lot at different creative groups of the past, particularly how they crafted their collective identities through clothing, often made rather than found. We loved seeing groups like The Kindred of the Kibbo Kift working and playing in clothes they'd made. There was also an architecture group called Superstudio that used to wear their own uniform.
We asked ourselves what a creative uniform that 'helped you dream' might look like. Then I got chatting with Sadie [Williams] about making them, and we chipped away at the project for two years, figuring out how to do it.
DJ: Can people make themselves have ideas?
AO: Without a doubt. I was taught design by people who believe deeply in process. We were shown how to light our minds up through exercises, like writing a list of a hundred words that come to mind in relation to a problem or subject. It's not 'the answer' but it gets things going. There's no use wimping out after 47 and saying "this is stupid". You have to put faith in process, step back, reflect and bounce off it. I love that inter-dependence of rigour and magic. I do believe in eureka moments but you have to gather your own storm clouds if you want lightning to strike!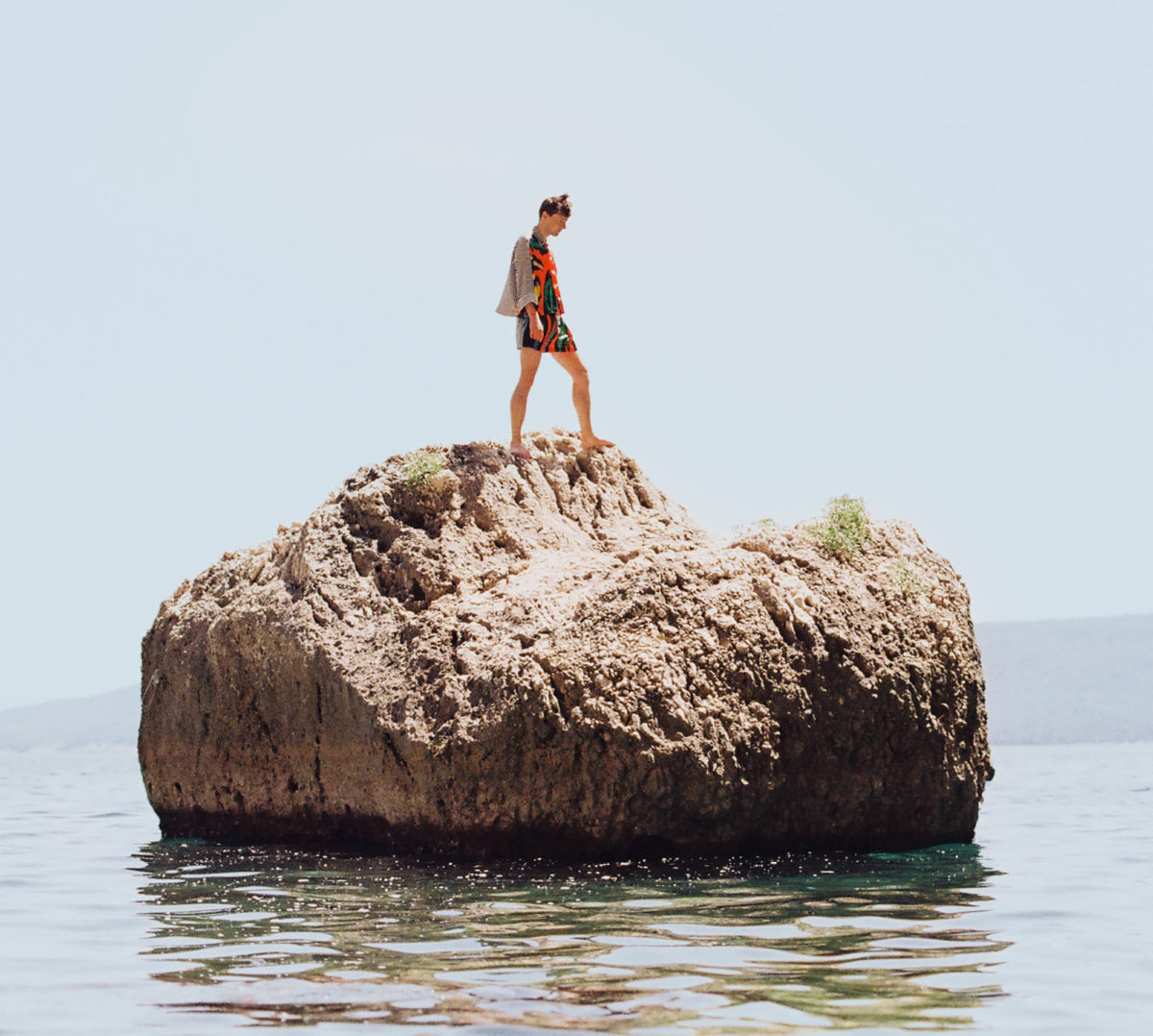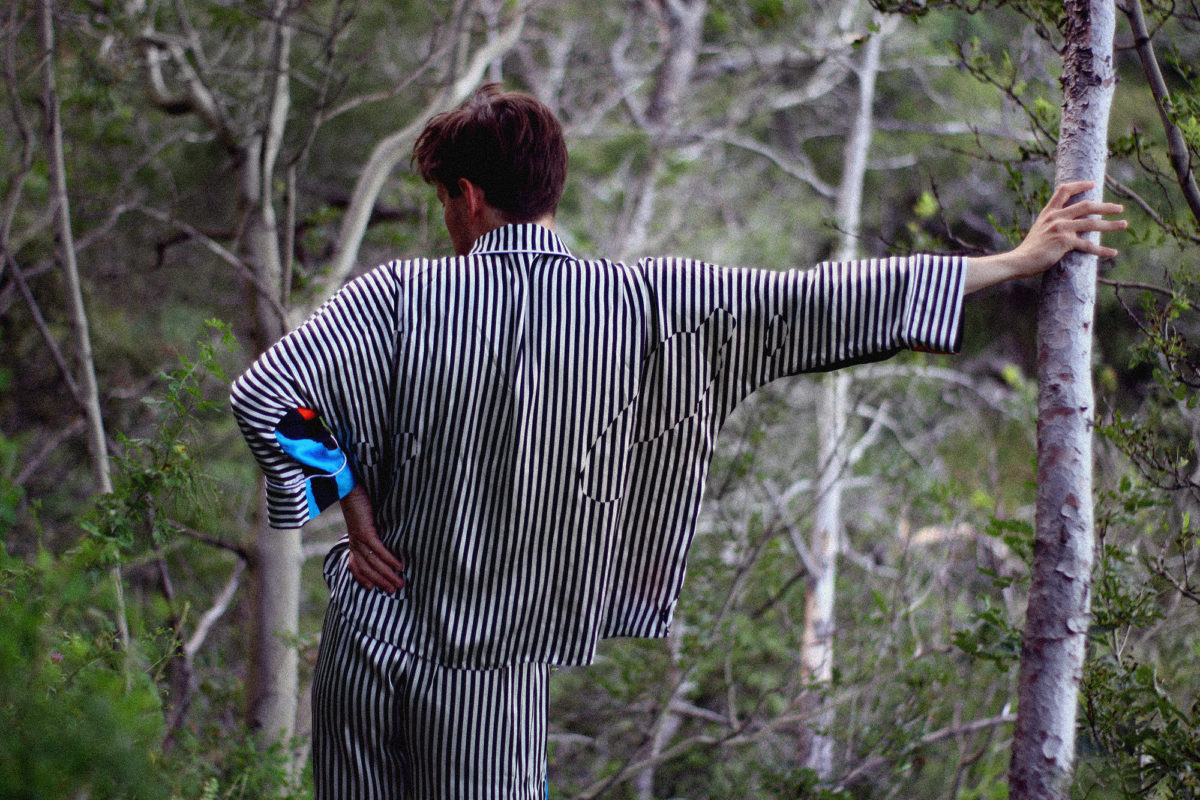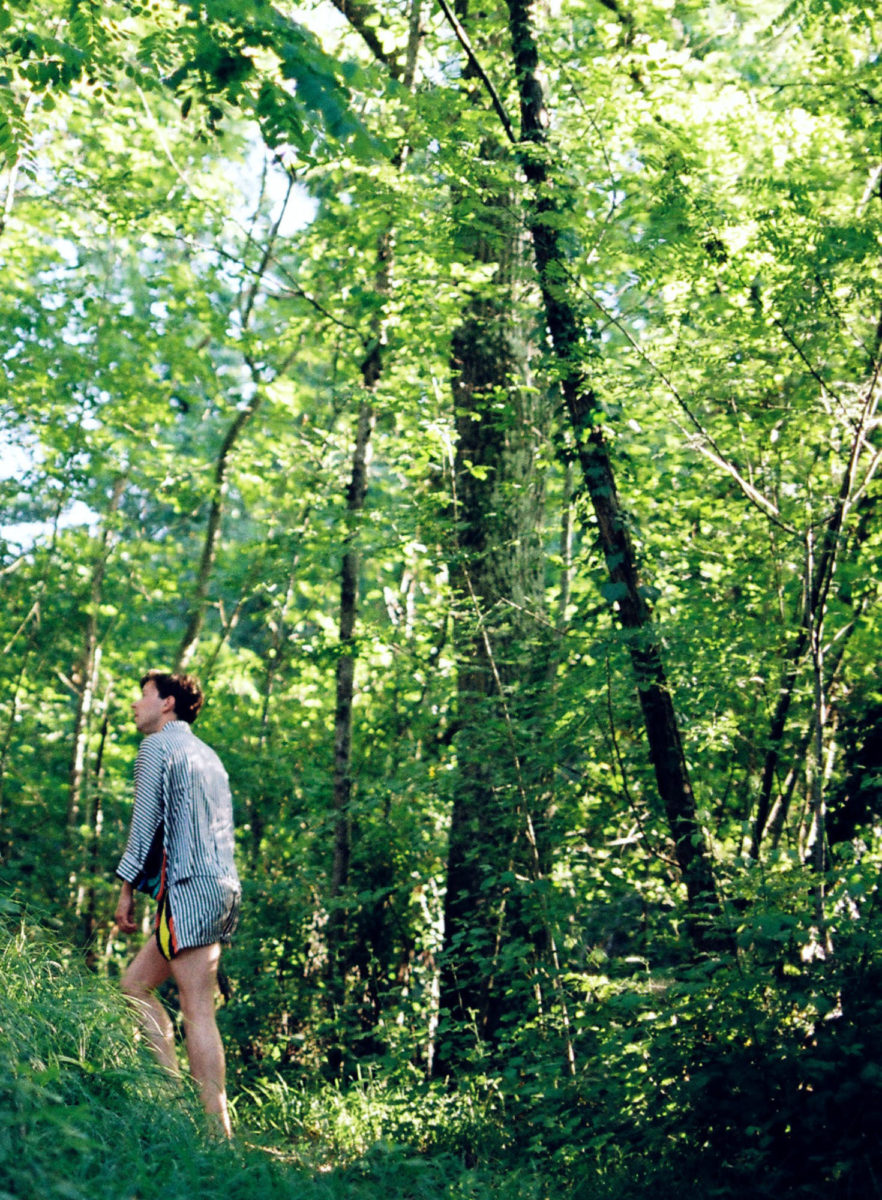 DJ: Where do you go to think creatively?
AO: I don't really have a retreat or a cupboard I climb into to get ideas, but I have found that being forced to be idle is great for your imagination. Train journeys are perfect, even half an hour. The other place that usually gets me feeling creative is being dunked into somebody else's world. I've just been visiting English National Ballet's historical archives in connection with a book we're designing for them, and being surrounded by their stuff triggers lots of ambitions and ideas. Also, plain notebooks. I fill dozens of them, with goodness knows what rubbish. Feels good though.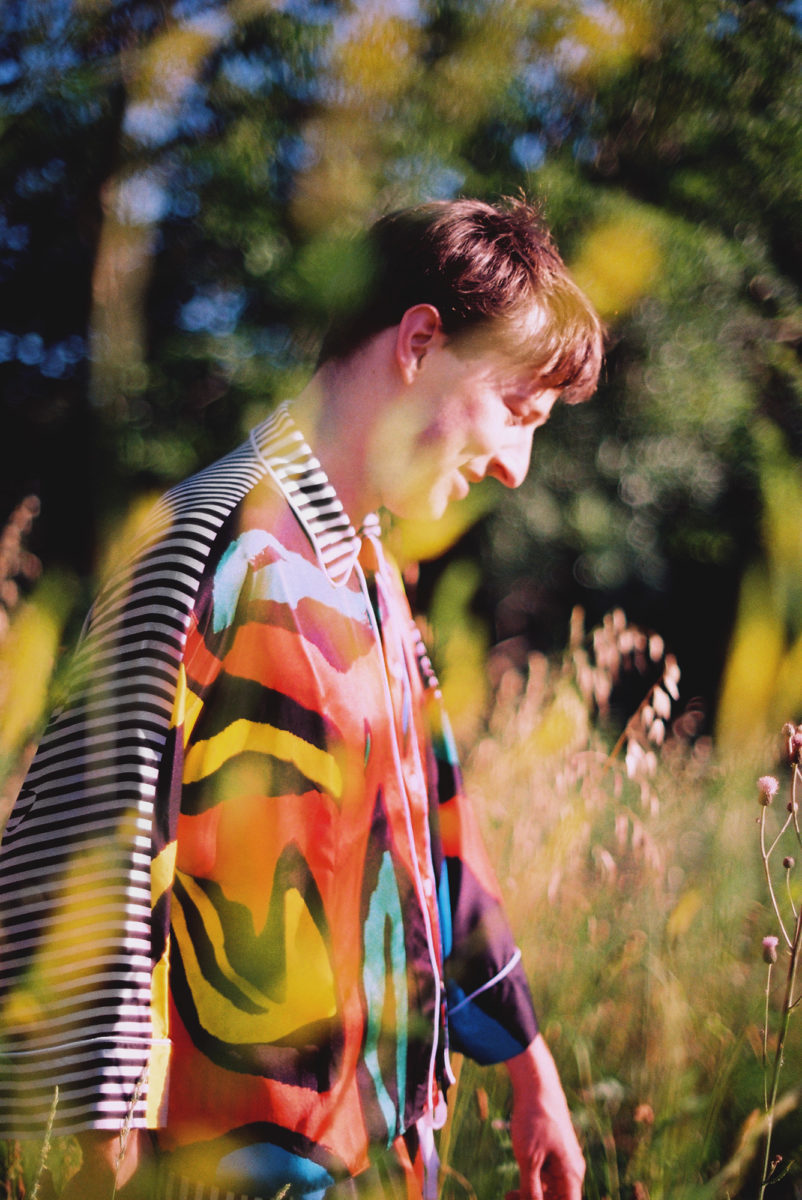 DJ: Why is collaborating important to you?
AO: I grew up making music and that's so much more fun and interesting with other people. I think when I first moved to London I was just so impressed and inspired with my generation of peers that I wanted to find ways to work 'with' them, rather than for a big clever boss or company. I also just love the buzz and energy of scenes, groups, generations of creatives, learning about who knew who, what they did together in which pairings, trios, tribes and so on. I think musicians, filmmakers and artists are better, historically – than designers – at making this happen.
DJ: Do you feel strongly about clothes?
AO: I'm not from fashion at all so I've never received or built up any fixed ideas about clothes really. I think maybe I've found it easy to feel cynical about the fashion industry in the past, but those feelings totally updated when I started working with Sadie [Williams] on creating these clothes. I now feel like clothes are just a part of our culture as much as food, or humour or anything else that's normal for human beings to create. Fashion doesn't have to about fitting in, or keeping up to date. It can be about play.
I do think it's really strange how disconnected most of us have become from the making of clothes. We're starting to have feelings about where what we wear comes from, but most of us would never imagine we could ever have a hand in conceiving of a piece of clothing, or designing it to suit something we want to do, or say. Odd really, if you compare it to say, food.
DJ: Will there be more DreamJams?
AO: Yep, I'm really interested to find out what happens if we bring in different collaborators. The whole thing is an experiment really, a play space, so we'll see what happens next. It'll definitely be fun. Otherwise what's the point? ●